Air Purifiers Detoxify Your Home
Protect Your Family from Airborne Contaminants
With all the germs and viruses we are exposed to each day, we're more aware than ever of the importance of air purifiers in removing contaminants from our homes, ensuring our most essential element—air—is clean and healthy for our families. Air Purifiers have been in high demand for years. That's because indoor air pollutants have been ranked among the top five environmental risks to public health. According to the EPA, indoor levels of pollutants may be 2-5 times (and occasionally more than 100 times), higher than outdoor pollutant levels.
All American partners with many of the leading innovators in the air purification industry. From whole-house applications to low-maintenance filters for your heating, ventilation and air conditioning needs, we're here to serve.
A Simpler Approach To Clean Indoor Air
Whole-House Air Purification
All American Heating & Air recommends considering a whole house air purifier because it can simply and efficiently rid your home of 99% of the virtually-invisible dangers lingering in your air. The advanced systems we offer remove contaminants like viruses and bacteria; mold and allergens; chemicals being released by building materials, furniture and carpeting; as well as common odors from cooking or pets.
These air purifiers are installed within your heating and air system, and push out clean air throughout your home—no more need for individual room-size units. And because the system is self-cleaning, you'll have no filters to keep clean.
Need help choosing the right Air Purifier solution for your home? Call us at (919) 782-6242.
Whole-House Air Purification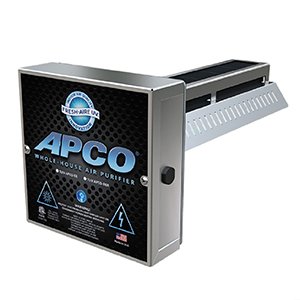 APCO
APCO's home air purifier system uses activated carbon and germ-killing UV-C light to remove odors, chemicals, and biological contaminants for the lifetime of your air system. APCO also extends that life of the air system by keeping it cleaner.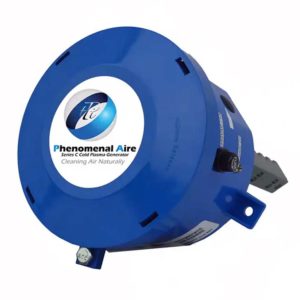 Phenomenal Aire
Phenomenal Aire cleans the air naturally and safely. The plasma field is encapsulated within an air handler's duct work and there are no harmful byproducts. There is no detectable ozone generated during the Phenomenal Aire process.
Dust-Free Active
Producing ionization at a much higher rate than competitors, this product combines multiple technologies to offer best in class air purification. It targets bacteria, viruses, odors, volatile organic compounds, respirable particulate and more.
SANTA-FE Ultra Aire 120H
The Ultra Aire 120H exceeds Department of Energy standards and is designed to deliver exceptional indoor air quality by providing dedicated moisture control, fresh air mechanical ventilation and superior air filtration to the entire home. The unit features an extremely well-insulated, compact horizontal cabinet for the ultimate in quiet operation.
Aprilaire 800 Whole House Steam Humidifier
Aprilaire Model 800 steam humidifiers use electrode technology and are simple to install, operate, and maintain. At the end of a humidifier season, the canister – including the electrodes, is replaced.  No cleaning, no scrubbing, simply replace the canister and you're ready for the next humidifier season.
Aprilaire 700 Whole House Fan Powered Humidifier
This whole-home solution helps you achieve total comfort through humidity control. Maintain optimal humidity in your home of 30% – 60% which has been shown to reduce the incidence of respiratory infections and symptoms related to allergies and asthma by minimizing the formation of bacteria and viruses, fungi, and dust mites.
Blue Tube UV Light
Blue Tube UV Lights help ensure optimal air quality for your family, as well as minimizes bacteria, spores, and bad particles lurking in your air.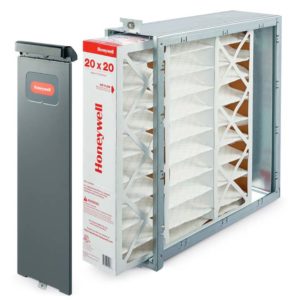 Honeywell Media Filter Frame
Do you have trouble remembering to change your filter every month? This filter saves you time and money, only needing to change it 2x/year. This is a great option because the filter change is included in our Maintenance Agreement. Not sure if a Maintenance Agreement is a good fit for you? Give us a call!
Contact Us to Learn More or Get Started!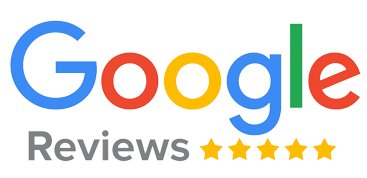 I highly recommend All American Heating and Air. We have been customers for over 10 years and the service level has remained consistently high. They are responsive and knowledgeable - all of the qualities that you need when dealing with A/C issues. Give them a try - you won't be disappointed.
Liz


December 3, 2020

All American is top notch! We have used them for years and always appreciative their thorough service. Mark Anthony was here today, and did a thorough inspection oft our systems. In addition, he recommended some steps to take to make our units more efficient. Mark was professional, knowledgeable, and friendly! Thanks, Mark!
Suzanne King


August 18, 2020

I wrote a positive review about All American approximately a year ago after they replaced my HCAC system. Once again they exceeded my expectations. We came home after an extended vacation to discover that our CAC was not working. I called the service number late on a Friday afternoon and spoke to Aggie, the owner's wife. She was polite and sympathetic to our situation because my four month old granddaughter was at our home. All the service men were booked for the night but she somehow arranged to have Emilio arrive at our home at 8:00 PM. He was efficient and quickly analyzed the issue and repaired the CAC. I have a maintenance agreement so the service call was less than $50! The bonus was that the faulty capacitor, which is a $179 part, did not cost me anything because it was covered under my equipment warranty. I received a text from Aggie the next day inquiring whether my CAC was functioning properly. Who does that? This company is great because of its attention to detail with installations and its very impressive customer service. I would never use anyone else.
Bob Ponzi


August 30, 2020