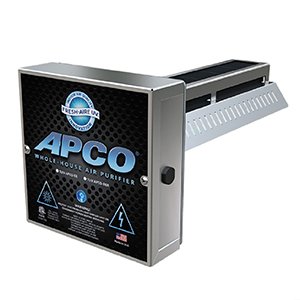 Rid Your Home Of 99% Of Airborne Viruses & Contaminants
Among many fine APCO products, the APCO UV Light Home Air Purifier is one of the top solutions we recommend to keep your home's indoor air clean.
The result? You enjoy clean, odor-free air throughout your home. Call us at 919-782-6242.
Check out our other models of Air Purifiers.
APCO UV Light Home Air Purifiers
3x More Effective Than Other Systems
Airborne contaminants can be divided roughly into thirds. Filtration systems often focus on getting rid of the dust, but they forget the other two pieces of the puzzle. APCO is proven to safely reduce both VOCs and biological contaminants inside the air system and throughout your home.