Trane® products, including their residential heating and cooling systems, are built to withstand Carolina's hottest summers and coldest winters. At All American Heating and Air, we're committed to providing the best solutions to keep you comfortable, and the advanced technology in Trane products is among the best there is. If you need help selecting the right system for your home, call us! We're happy to provide our recommendation for the best fit, as well as to discuss financing options.
Among the features we like about Trane air conditioning units and other Trane products:
Testing goes to extremes, including 16-weeks of ultra-cold and ultra-hot conditions, to ensure reliability under the toughest conditions.
Among the quietest units available.
120+ year history of performance-oriented products and industry-leading service standards—including dealer/service technician certification.
We believe in their quality, which is why we've worked hard to earn and maintain our Trane Comfort Specialist certification, as well as North American Technician Excellence (NATE)-certified technicians.
Call us at 919-782-6242.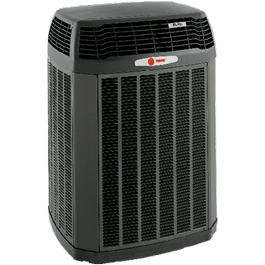 Trane Air Conditioning Units
Reuben Trane patented his first air conditioning system in 1931. Since then, every A/C unit Trane makes features the durability and reliability that they have always promised. Today's Trane air conditioning units are more comfortable and efficient than ever before. This system allows ease of mind to you and your family. Call us today to discuss financing options and to set up your appointment!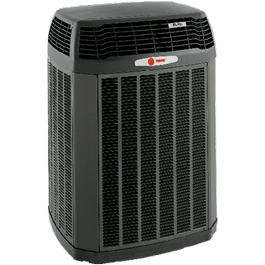 This is an efficient choice for these southern seasons. Trane heat pumps pull air from the outside to heat and cool your home. This is a reliable system to suite your home.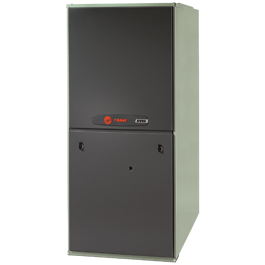 Every winter, you depend on your furnace to meet the heating needs of your home. We use Trane gas furnaces, electric furnaces and oil furnaces to perform repeatedly, year after year. With Trane furnaces, we also provide you with options for energy-efficient operations. In fact, some of our furnaces operate at over 90% efficiency, which means that 90% of the fuel you pay for is actually converted into heat for your home. Let us help you choose what is best for your home.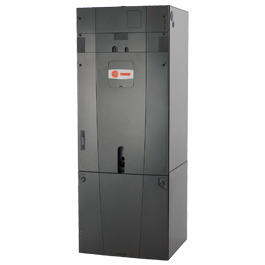 Helping to circulate better air, the Trane air handler—the Hyperion™—is built unlike anything the market has ever seen. For one thing, it's constructed more like a refrigerator, with insulation between the double walls of the uniquely designed cabinet.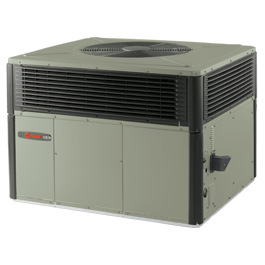 Trane All-in-One Systems are everything you need in one cabinet. These packaged unit heating and air conditioning systems contain the same components you would find in a typical split system; however, they're all engineered to work together in one space. You have a variety of efficiency levels and air handling options to select from with this product. Call us to see if this system is right for your needs.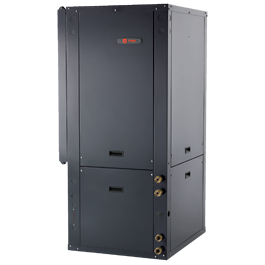 This is a heating and cooling system that does not need fancy ductwork. Mounted on the wall or in the ceiling, Trane ductless systems are flexible, high-efficiency choices for homeowners looking for simple-zoned comfort solutions.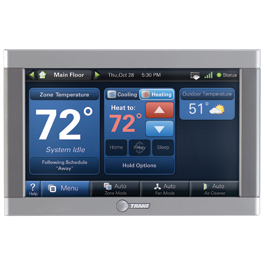 Trane Thermostats & Controls
Digital, programmable, and non-programmable Trane thermostats and controls are designed to maximize your system's performance. This gives you the power to do more than just manage temperatures.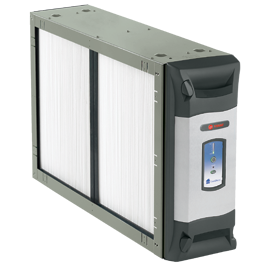 Trane Air Cleaners & Filters
The standard of comfort isn't just for heating and cooling anymore. It's cleaning the air. It's giving you the ability to live and breathe in clean air flowing through your home. Trane air cleaners and filters meet these standards—in fact, they blow standards out of the water!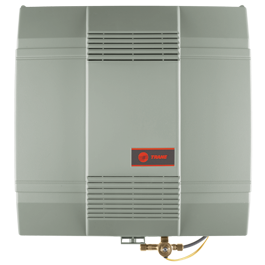 Trane humidifiers work hard to alleviate dry air conditions that aggravate asthma or allergies. This system finds the right amount of moisture for total comfort and efficiency.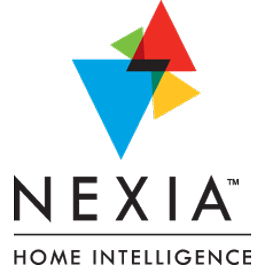 The Trane home automation system, Nexia™ Home Intelligence, allows you to manage your system from anywhere, giving you total control over the comfort, efficiency, and security. How does this work? Call us to find out!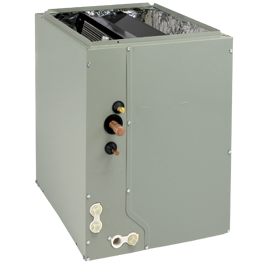 Trane coils keep your home warm and cozy during those breezy southern winters.