Cost-Effective Care to Keep Your System Going Strong
HVAC Preventive Maintenance, Priority Service & Discounts
Just like servicing your car regularly, Heating & Air Conditioning maintenance is a wise investment. Properly maintained air conditioners and furnaces operate at peak performance, resulting in fewer issues and greater energy efficiency. This not only saves you money on your utility bill, but also results in fewer emergency repairs and prolongs the life of your equipment.
The All American Heating & Air Maintenance Agreement includes bi-annual check-ups from our friendly, certified technicians, to help you stay comfortable in both hot and cool weather. You'll also receive priority response for service calls, and discounts on repairs, products and services.
Put the Heating & Air Maintenance Agreement to work for you and start saving from the very first service call.
Starting at Just $241*/Year

*Price depends on the number of systems. Does not include sales tax.
10% off for veterans, first responders, and teachers
HVAC Maintenance Agreement Benefits
When you sign up for our Annual Heating & Air Maintenance Agreement, you're automatically an All American VIP:
Bi-Annual Check-ups include all recommended HVAC preventive maintenance:
Clean and check all coils and drain lines
Check all electrical components
Inspect ductwork for leaks, kinks, and damage
Check all temperature readings
Check filters
Test all safety switches
Test heating components for gas or electric
Adjust airflow if needed
Test all thermostats for accuracy
Contact Us to Learn More or Get Started!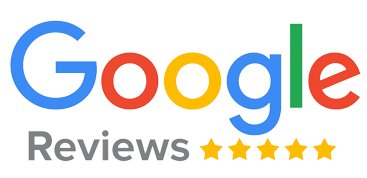 I have used All American Heating and Air to service my HVAC systems in some flex space commercial buildings for over 15 years. They have always been very responsive, very knowledgeable and reliable and the quality of their work has always been excellent. I also believe that they have always been fair and equitable with me in regards to their pricing. I highly recommend them.
Bill Flythe


November 30, 2023
I contacted Trane for a heating/cooling solution and this company was part of their list of authorized dealers. I had used the others and decided to try someone new. I am extremely glad that I did! They are awesome!
Randy M


November 10, 2023
Jordan came over for our HVAC maintenance check. He was very thorough and explained all the potential problems we may incur. He provided us with suggestions and quoted us options. He explained the options in detail extremely well. We were very impressed with the service we received today.
Rich Goodell


November 8, 2023
We Service All Major Brands
Quality products deserve quality service. We partner with leaders like Amana, Honeywell and Trane, and are proud to install, repair and service equipment from all quality brands including: