3 Benefits of an HVAC Maintenance Agreement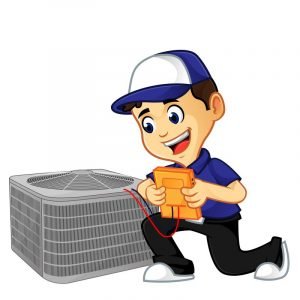 Allowing the professionals to care for your HVAC equipment is the best way to ensure long-lasting efficiency and lifespan. What better way to give you peace of mind than a yearly maintenance program from an HVAC service in Raleigh?
There are many benefits to having a service agreement in place, not only for routine service calls but also for those unexpected emergencies. For example, routine inspections, safety checks, and testing can help detect wear on system components before it turns into an emergency.
We'd like to share some top benefits on how to save money, conserve energy and extend the life of your investment. And if you haven't already signed up, contact the dependable team at All American Heating and Air Conditioning on how to protect your HVAC equipment all year.
Long-Term Savings
The best goal of products that you buy for your home or business is to provide long-term cost savings. And nowhere is it more important for home heating and air comfort than having an HVAC system that helps lower your power bills. When your HVAC system is serviced and cleaned on a regular basis, the strain on the system is reduced, so it needs less energy to run—which in turn can help lower your power bills.
Discounts on Additional Services
Some HVAC services in Raleigh may offer a few incentives to get your business, but at All American Heating and Air Conditioning, our company has helped save our customers outstanding discounts for over twenty years. We offer a 10% discount on repairs and a 10% discount on all indoor air quality products and services. We are also honored to offer 10% off for veterans, first responders, and teachers.
Extending Your HVAC's Lifespan
Keeping your HVAC system operating at peak performance does not happen by chance. It takes a commitment to product warranty and continued service. When you have a maintenance agreement, regular service is scheduled, ensuring any problems can be identified and fixed on time. Frequent tune-ups will help prevent costly damages associated with a neglected unit. In addition, properly maintained systems suffer less from wear and tear, helping to protect your investment and ensuring your HVAC system lasts longer.
Bonus Benefits
The new year is a perfect time for an HVAC service in Raleigh. The certified and dedicated staff at All American Heating and Air Conditioning are ready to help ensure that your heating and air conditioning are well-maintained every year. As a part of our maintenance plan, we also offer VIP customers priority scheduling options that work with your schedule. Contact our office for more information on preventative maintenance with our bi-annual check-ups and get your system set for another year of outstanding quality service.