3 Tips to Ensure Your AC is Energy Efficient This Summer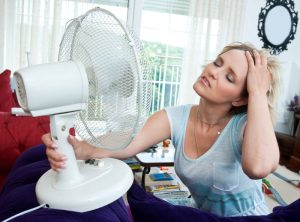 There's no getting around it: North Carolina is in the middle of a prolonged heat wave. You know, the kind…that lasts from May to October when temperatures finally cool down.
So, your air conditioner must work hard during this time because of the intense heat and humidity. For optimum AC efficiency, we've got some helpful tips to help maximize your summer cool from the HVAC team that does it best.
But before searching for an AC service near me, count on All American Heating and Air Conditioning for all your HVAC needs, including sales, service, products, preventative maintenance, and repair.
Efficiency Up: Costs Down
According to the U.S. Department of Energy, replacing standard air conditioners with high-efficiency models and taking additional steps to keep your home cool can cut your energy consumption for air conditioning by 20% to 50%.
There are several things you can do to help maintain the smooth operation and efficiency of your air conditioning system all year. Today's high-efficiency air conditioners are constructed to be durable, but scheduling routine maintenance and service helps keep them in good working order.
Why not take advantage of professional air conditioning services to ensure that you are getting the maximum benefits for keeping your system working at peak performance and…
Extending the lifespan of the unit
More energy-efficient
Lower energy bills
Fewer breakdowns
Better cooling performance
Keeping it Clean
Air conditioners are made up of components that work in tandem to keep your system running smoothly and effectively. But neglecting necessary maintenance can lead to a decrease in performance and additional energy use. Your air conditioner's filters, coils, and fins should be cleaned regularly to perform at their best.
Clogged and dirty air filters reduce the amount of airflow and efficiency. And when airflow is obstructed, air can bypass the filter and deposit dirt directly into the evaporator coil, according to the DOE. The DOE also notes that keeping filters clean can lower your air conditioner's energy consumption by 5% to 15%.
Fans Can Make a Difference
Recent research estimates that 80 percent of all homes in the U.S. have ceiling fans. That's a lot of cool! Ceiling fans can help your room feel 10 degrees cooler.
When used together with your air conditioner, a ceiling fan should be able to raise the thermostat by around 4% while still maintaining the same level of coolness. What do ceiling fans offer?
Ceiling fans offer year-round comfort for residential and commercial businesses. Fans work best when the blades are 7 to 9 feet above the floor and 10 to 12 inches below the ceiling.
Energy Star®-rated fans are up to 40% more efficient, on average, than standard models, so look for the Energy Star logo.
Ceiling fans spin in two different directions: in summer, run them counter-clockwise to push the air downward for a cooler breeze, and in winter, run them clockwise to pull the air up.
Look for an AC service near me company that is an experienced, long-standing member of the community and has a reputation for highly rated service and satisfaction. Get matched with a company whose motto says it all, "Quality doesn't cost. It pays!"