How Air Purifiers Detoxify Your Home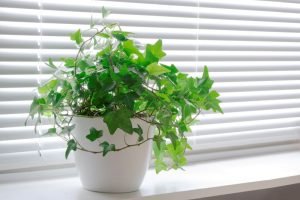 If you needed pure, fresh air in your house in the past, you simply opened a window. That theory is figuratively out the window now everyone's racing to see who can close it first. HVAC-air purifiers are the safety net we all need to keep indoor air quality at peak levels while removing harmful impurities from our homes and businesses.
There are several contributing factors causing an increase in air pollutants across our nation. If you've been following the news lately, you've undoubtedly seen that, for various reasons, (i.e., wildfires) dangerous pollutants are making it harder for people of all ages to breathe clean, fresh air.
Keeping good air in and bad air out has become the norm for families everywhere. However, there are some things you can do to improve those conditions for your family's health, safety, and air quality. We'll break down some of the reasons for what's causing poor air quality and how to improve it.
What's Happening to the Quality of Our Air?
First, let's look at what's contributing to poor air quality. Do a quick Google search, and you'll find queries on how to treat allergens, dust, pet dander, smoke, odors, VOCs, and mold. All of these are everyday issues that continue to pose a risk to our health and well-being.
According to The Environmental Protection Agency (EPA), indoor pollutants are among the top five environmental risks to public health. Have you ever checked the air quality index where you live? The results may surprise you.
We've also added an indoor air quality quiz on our website to help you review your home's air quality. As more of us seek protection from harmful airborne particles, the use of HVAC air purifiers continues to expand.
Can You Raise Indoor Air Quality?
The secret to raising the air quality in your home is to use the highest level of filtration possible to rid the air of harmful chemicals and toxins. Think of an HVAC air purifier as your home's air quality tracker, removing harmful particles before they can enter the house.
The goal is to eliminate and detoxify, and today's filtration technology is next-generation for capturing and reducing up to 99.7% of dust, pollen, mold, bacteria, and other airborne particles.
How Do You Select the Right Products?
Start by contacting an experienced technician to discuss HVAC air purifiers for your home or business. They are an excellent resource for helping you select the right air purifier to fit your needs and budget.
All American Heating and Air technicians are well-versed in leading manufacturers, product details, and specifications and are always willing to help guide your selection process to ensure your home and air quality are operating at maximum efficiency.
Today's market leaders include high-efficiency whole-house air purifier systems, HEPA Models, Filter-free alternatives, and many more. Give us a call; we're here to help clear the air!