Top 5 Things to Look for When Choosing an HVAC Contractor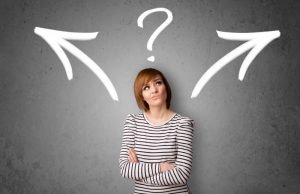 A quick Google search or a phone call might seem like an uncomplicated way to find the right HVAC contractor, but it requires research to find the best company. You want to find a company that provides you with high-quality sales and service for the long term.
A great HVAC contractor has a wide range of products and services to give customers comprehensive care, from heating and cooling to improving air quality and health with whole house air purification systems. Whether you are looking for service and repair, installation and replacement, or maintenance agreements, they are your energy partner. Start with the top five:
Licensure and Industry Experience
Detailed Evaluation of the Space
Trustworthy Client References
Rebates and Special Offers
Efficient HVAC Equipment
How to Choose an HVAC Contractor
Consider the "three R's," research, references, and referrals. All these factors aid in the search for a qualified and experienced contractor. When looking for a great company, look for one that has been in business for at least ten years and has a long history in the community.
You'll want to ensure they have a current state license and have industry experience on both the commercial and residential sides of heating and air conditioning services. Remember that an outstanding contractor can help you lower your energy costs, provide yearly maintenance and help extend the life and efficiency of any system, including whole house air purification clean-air products.
Who Do You Trust?
The trustworthiness of a company can sometimes be best determined in part by word of mouth. It is a good idea to ask neighbors, friends and coworkers for references of reputable contractors that they have personally used and are satisfied with.
Ask questions like: how was their customer service? Did they have a quick response time? Were the technicians knowledgeable about their products? Do they offer whole house air purification systems, promotions, and on-call service? You can also check reviews on company websites to get a better idea.
How Important is Equipment?
If your HVAC unit is over ten years old, it may be time to consider upgrading to a more energy-efficient system. Experienced HVAC contractors continue to raise the bar in bringing consumers the most highly rated, energy-saving items on the market today, including whole house air purification.
They have collaborated with industry titans, including Trane, Amana, Rheem, Bryant, Carrier, Goodman, and Daikin, to name a few. If your older HVAC equipment is still in good condition, it's important to use a qualified company to ensure proper bi-annual maintenance to keep your unit operating properly.
Do Space and Size Really Matter
Yes?, it is critical that a contractor provide a thorough evaluation of the space and size requirements for any equipment installation as HVACs are not "one size fits all." If a unit is too small or undersized, it will run continuously to achieve the desired heating and cooling temperatures.
A small unit struggles to keep up and wastes valuable energy. An oversized system can cycle off before it completely heats or cools your home. When a properly sized unit is installed, it will use far less energy and will heat and cool your home more efficiently.
Regarding space needed for installation, there must be at least a foot of clearance around it, with 2-3 feet of space being better. A trained HVAC technician is the best resource for ensuring adequate clearance and size for your home.
Now you are ready to take that next step for an HVAC contractor. Look no further than All American Heating and Air for professional, experienced service excellence. A Triangle leader, where "quality doesn't cost, it pays!"