Cost-Effective Care to Keep Your System Going Strong
HVAC Preventive Maintenance, Priority Service & Discounts
Just like servicing your car regularly, Heating & Air Conditioning maintenance is a wise investment. Properly maintained air conditioners and furnaces operate at peak performance, resulting in fewer issues and greater energy efficiency. This not only saves you money on your utility bill, but also results in fewer emergency repairs and prolongs the life of your equipment.
The All American Heating & Air Maintenance Agreement includes bi-annual check-ups from our friendly, certified technicians, to help you stay comfortable in both hot and cool weather. You'll also receive priority response for service calls, and discounts on repairs, products and services.
Put the Heating & Air Maintenance Agreement to work for you and start saving from the very first service call.
Starting at Just $241*/Year

*Price depends on the number of systems. Does not include sales tax.
10% off for veterans, first responders, and teachers
HVAC Maintenance Agreement Benefits
When you sign up for our Annual Heating & Air Maintenance Agreement, you're automatically an All American VIP:
Bi-Annual Check-ups include all recommended HVAC preventive maintenance:
Clean and check all coils and drain lines
Check all electrical components
Inspect ductwork for leaks, kinks, and damage
Check all temperature readings
Check filters
Test all safety switches
Test heating components for gas or electric
Adjust airflow if needed
Test all thermostats for accuracy
Contact Us to Learn More or Get Started!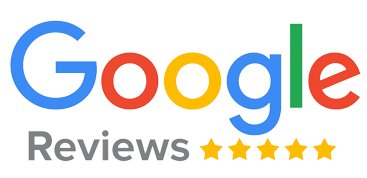 Melvin and the installation team are amazing. They installed two Trane units at our house and we couldn't be happier. Their attention to detail was particularly impressive - which was echoed by the city inspector that signed off on their work. We'd highly recommend AA Heating and Air.
Greg Ives


November 1, 2022
Our 27 year old A/C needed replacement. The staff at All American were very helpful. They were courteous, punctual, professional, knowledgeable and had the new unit completely installed within a week. We were very pleased with their work and recommended them to others.
S Kunnavatana


October 19, 2022
Just want you to know that my tech, Harrison is the best! Very technically competent, courteous and through in his work. Thank you.
charles wagner


July 14, 2022
We Service All Major Brands
Quality products deserve quality service. We partner with leaders like Amana, Honeywell and Trane, and are proud to install, repair and service equipment from all quality brands including: